The Diverse Doula Program is a community based doula program dedicated to creating spaces for diverse doulas, especially Black, Indigenous, Latino/a/x, Asian and other racially and linguistically diverse, underrepresented doulas, to reclaim, celebrate, and receive mentorship and emotional support to practice their cultural and traditional birth and postpartum models of care. Based on client requests and preferences, DDP matches expectant parents with culturally specific doulas to help families successfully navigate and mitigate social determinants of health such as racism, stress, poverty, education, employment, housing, and access to other culturally specific services.
What is a Community Based Doula
A community based doula is a trusted member of their respective community who is:
Dual trained to provide both birth and postpartum support
Provides more prenatal and postpartum visits
Community Based Doulas identify as members of racial, ethnic, linguistic, religious, LGBTQ, or lived experience (addictions, homelessness, DV/IPV, teen pregnancy, refugee, military, incarcerated, etc.) community that they serve.
As an organization, Community Doula Alliance uses a reproductive, economic justice, and racial equity framework in order to increase awareness and promote the number of Black, Indigenous & Latino/a/x doulas in the workforce.
My name is Aleecia, I am a Birth Doula, Wife and Mother. Like most Oregon natives, I enjoy getting outdoors and going on hikes, occasionally getting away to a hot spring and spending time with my family.
Hi there! I was born in Central America, and raised in San Francisco California. Moved to state of Oregon to build a family and provide services to the community as a Birth Doula.
My name is Alicia Roach, I was born and raised in Portland, Oregon. I am a mother and teacher to 5 wonderful boys. My journey as a Doula began about 18 years ago long before I even knew of the term.
Catherine Braxton CFSD, LMT
My name is Catherine, as being a Black Queer trauma informed full spectrum doula, an educator, herbal enthusiast and licensed massage and Craniosacral Therapist.
My name is DeJunique, along this journey of pregnancy care knowledge, I realized that a lot of traditional and cultural practices have been lost due to the westernization of birth…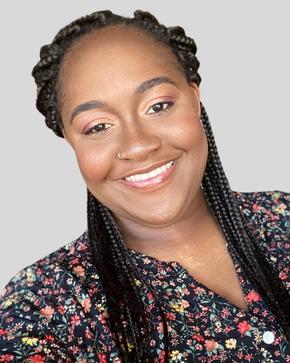 My name is Desha a native of South Central, Los Angeles, CA. She holds a Masters of Public Health with a concentration in Health Equity from Xavier University of Louisiana.
I am a reflection of my Nigerian ancestors whose strength, endurance, and survival breathes life into my soul. I pay homage to my ancestors for the guidance they give me and the paths they continuously create for me.
My name is Elsa Jeny Orozco Sanchez. I was born in Mexico, I currently live in Portland, OR. I am married and have 2 children of my own. I feel blessed to be part of this incredible profession, being able to support each mother, during pregnancy, childbirth, and postpartum; physically, emotionally.
My name is Joyce Zara, I am a Full Spectrum Doula/Birth Companion, poet, storyteller, grief tender, survivor, culture bearer, and a ceremonialist residing in Portland, OR.
I am the descendent of ancestors from Tanzania, Yemen, and Nigeria. Their journey to this land, in which I currently share space with our indigenous community, was about resiliency, teaching ancestral healing practices, and about safely preserving our lineage through the radical love of our people.
Lilian is a CHW/PSS/CLC/Birth Doula and also a co-founder of Pendo La Mama Doula services that specialized in doula support in Portland Oregon.
My name is Maria Clementina, I am from Mexico and grew up in a little town where traditional medicine was common.
My name is Monet. I am 25 years old, and I have spent more than half of my young life helping families raise their children.
NanuSaywon is dedicated to walking alongside birthing people and their partners through their
pregnancy, birth and postpartum journeys.
Hello! I am Robin Booker, Labor & Postpartum Doula stationed in the heart of Portland, Oregon. Trained through Birthingway College of Midwifery.